Learn How to Boxing Skills, Strategies, Workouts and More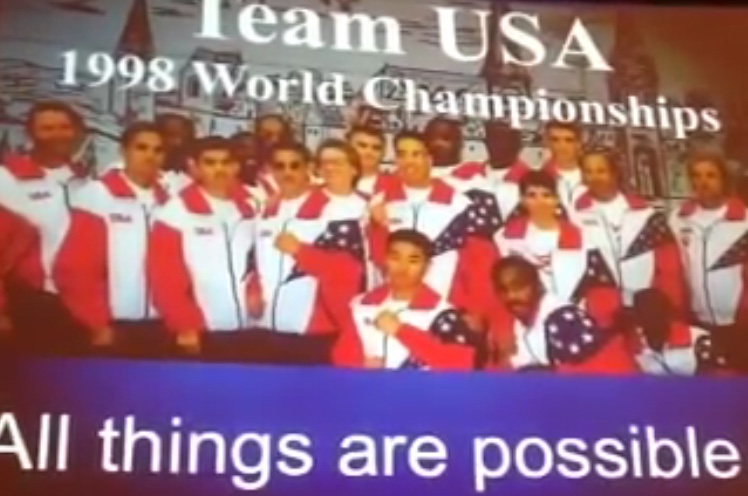 How to Boxing lessons to help you if you're a beginner, novice or elite boxer looking to move up to the next level of competition or achieve a desired goal. FREE Boxing Program "Champion Winning Secrets."  I'll personally guide you with winning strategies and training to confidently stepping into the boxing ring for the first time or to winning a college, military, or other amateur championship. My name is Steve Van De Walle and I have over 40 years of world class boxing experience combined as a world class boxer (18 years...finishing my career as a member of the U.S. Army World Class Athlete Program) and coach (over 22 years training champions form day one). I'll personally teach and coach you through Interactive Online Videos,  Workouts, Training Camps, &  More...
Determination, and a winning team helped me come back from a car accident that left me unable to walk, at the age of 18, to winning the 98' United States All Army and Armed Forces  Welterweight Championships and representing Team USA at the World CISM Championships in Warendorf Germany,  just four years later! I'm here to help you and your friends reach your goals whatever they may be. If you want to:
Lose Weight

Get in Top Shape

Build Stamina Like a Champion

Develop New Levels of Confidence

Accelerate Your Skills, Boxing IQ, and Ability

I'm in your corner. Let's Go Champ!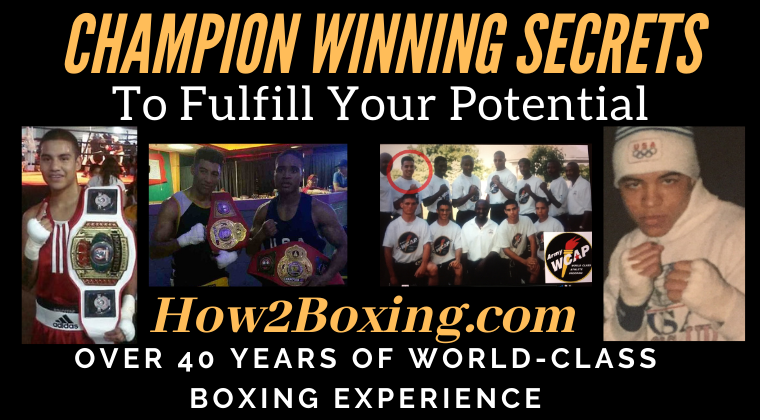 FREE BOXING PROGRAM: "Champion Winning Secrets"
Do you believe in the possibility of your greatest dreams? If you have just a spark of desire to become more, win more, and do more with your boxing career and life, I challenge you to find out what's inside of this program and your deepest self! (I used to sell this program for $97 and you can get it FREE if you take action right now).

---
Over 40 Years of

World Class Boxing Experience
to Help Guide You Along Your Boxing and Life Journey

---
Learn the Fastest ways to:
Increase your Punching Power

Develop Solid How to Boxing Fundamentals

Sharpen your Technical Skills
Enhance your Strength and Conditioning
Accelerate your Boxing IQ with proven Strategies, Training Drills, and Methods from World Class Boxing Trainers, Coaches, and Athletes.
 My desire and passion is helping you discover and fulfill more of your potential both inside and outside of the boxing ring!
I'm a lifelong student of boxing and am committed to sharing everything I've learned and continue learning about the "Sweet Science" with you.

I'm also a Happy Husband for the past 22 years as well!  Proud Father of Six!  Public High School Teacher too...  But that's another story...
I'm always learning and teaching how to boxing lessons to  a variety of boxers: Beginners, Women and Men (Boxing Fitness),  Elite Amateurs, and Professionals
Throughout my experience training boxers at every level I've learned what can accelerate, slow, and sometimes completely STOP their growth and ability to reach their goals.

---
How to Boxing Lesson # 1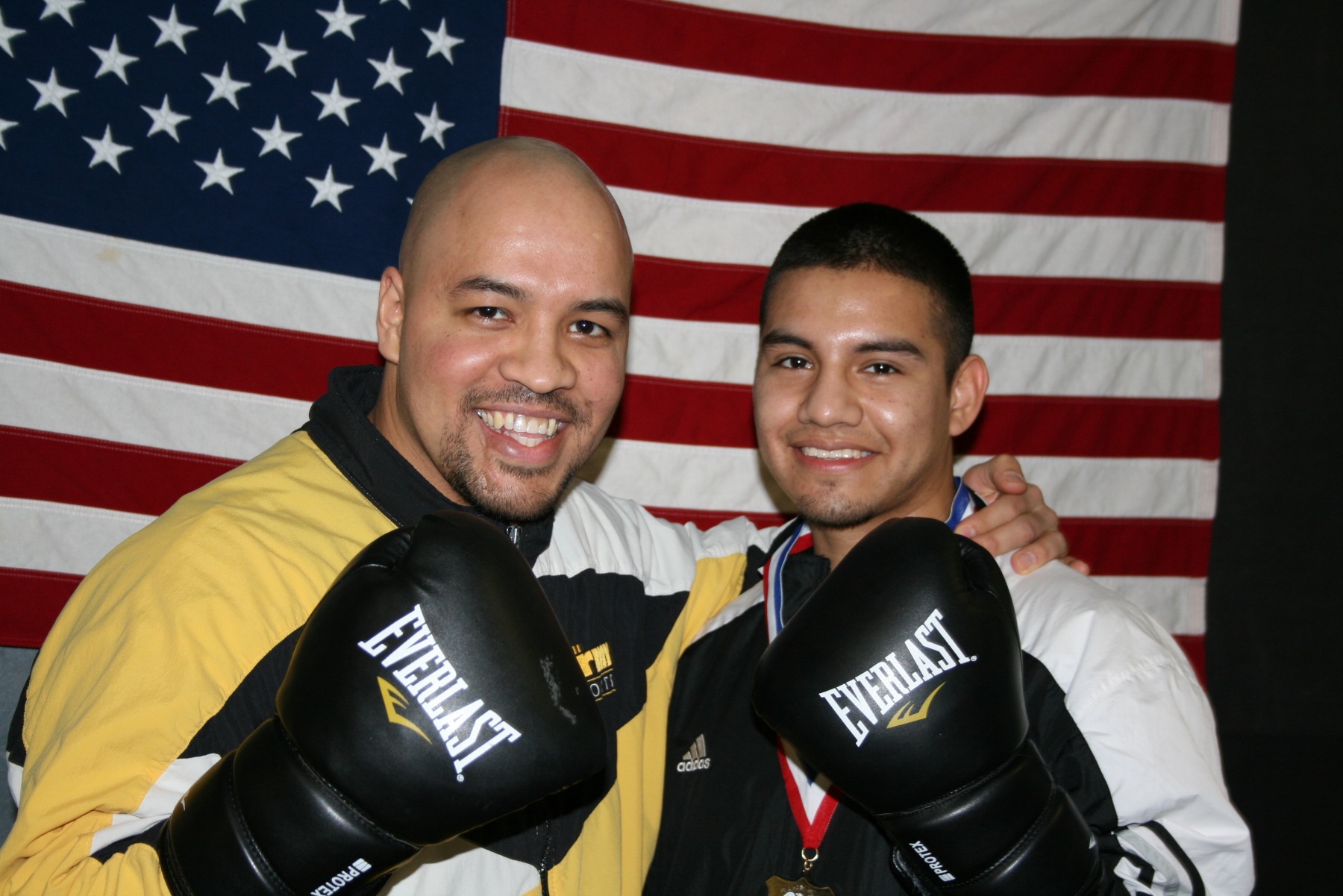 I started teaching 3x national champion "Smokin" Joe Perez how to box when he was 9 years old. He is now a Professional boxer on a mission to be a World Champion! He's overcome many doubts, fears, and obstacles along his journey. So can you.
 Many beginning boxers and boxing fitness participants feel uncomfortable and awkward when they start taking boxing classes or just working out at home.  It can happen when you're doing warm up exercises, hitting the heavy bag or punch mitts.

These crippling thoughts can creep into your head ..."I'm not doing this right"..."I feel so stupid?"..."I don't even know what I'm doing!"
Sometimes thoughts like these stop people from working out altogether.  Don't let that happen to you.
It all comes back to your current level of mental conditioning and unconscious beliefs about your self?  Do you want to know what your current unconscious beliefs are...just look at your current results up to this point in your life.
I'll show you how to improve your beliefs, habits, and outcomes along your boxing journey. And when you do that, you'll discover that anything is possible.

---
Change the Quality of Your Life

If you're just getting started learning how to box or are just looking into boxing for the benefits of boxing fitness and have no intentions of ever getting punched in the face....the training I provide can help you as well. Not only will you enjoy the benefits below, but so many aspects of boxing apply to life.

You'll Learn Skills Faster.....Increase Self-Confidence.....Have More Fun during your workouts... and Accelerate Fat Burning!
But better than that... You'll live longer to enjoy yourself, your children,  grandchildren,  and other loved ones.
---
Your Boxing Training Begins Now...

Screenshot these three quotes below.
Repeat them to yourself aloud daily until they become unconscious beliefs.


"Every day, in every way, I am getting better and better."
Emile Coue


"What lies behind you and what lies in front of you,
is insignificant when compared to what lies inside of you."


Ralph Waldo Emerson




"Don't start living tomorrow, tomorrow never arrives.
Start working on your dreams and ambitions today."
Unknown Author

---
Take Your Next Step?

Let's Get Started  reaching your goals and fulfilling your dreams!

I'm In Your Corner,
Steve Van De Walle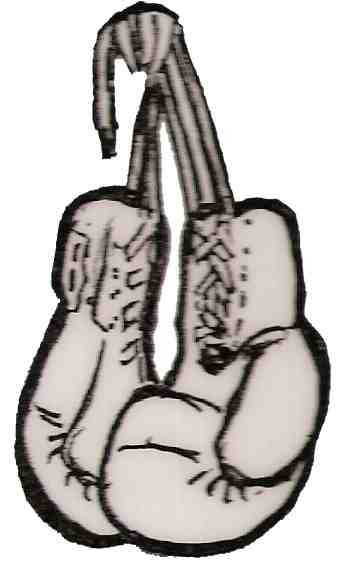 ---
Boxing Training > Boxing Training for Beginners >How to Throw a Jab